• awareness • breastcancer • colorado • community • dfp • doctor • donation • drinkforpink • lab • money • nonprofit • october • partner • raise • research • transparency
Breast cancer continues to affect the lives of countless individuals and their families around the world. However, thanks to dedicated researchers like Dr. Michelle Williams, there is hope for a brighter future. Dr. Williams, recipient of our 2021 donation, is working tirelessly to unravel the complexities of breast cancer and find innovative solutions to combat it. Dr. Williams' journey in the field of breast cancer research began at an early age. In high school, she had a unique opportunity to engage in laboratory science thanks to a program initiated by the University of Pittsburgh. This experience ignited her passion for...
---
• breastcancer • community • crossfit • dfp • event • money • october • raise • research • transparency • westminster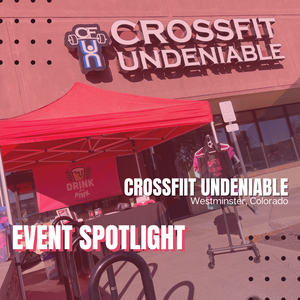 We are thrilled to share this event spotlight from our Crossfit Undeniable fundraiser this past weekend. When Spencer (owner) reached out in September, we were in full swing of our DFP events and were nervous to add something to the calendar without proper time to plan. Regardless of the time frame, we are always excited at the opportunity to raise money for Breast Cancer Research. Not surprising, the crossfit community, and specifically CrossFit Undeniable family, came together to help us raise over $700 in a 2 hour time frame! Fun anecdote: Drink for Pink followers who have been with us from...
---
Greetings Drink for Pink family! As we enter October, and Breast Cancer Awareness Month, we wanted to share some content that is close to our mission. But first, we wanted to thank you for your patronage, donations, and attendance at our events throughout the years. This community is dear to us and we appreciate your support in raising as much money as possible every year for the fight against Breast Cancer. We also want to thank our Board and Volunteer core, who take the time out of their schedules to help us plan and execute every event you attend. Finally,...
---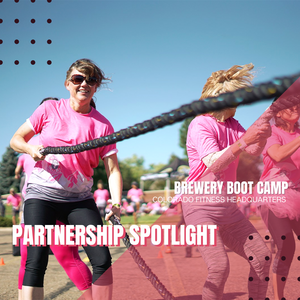 Paul and Lindsay Chavez have been with Drink for Pink from day 1. We initially met while they both worked at Lifetime Fitness and were friends with our co-founder, Jeremey Duvall. When they started Brewery Bootcamp (now Colorado Fitness HQ), they were generous enough to include our non-profit in their first ever Brewery Bootcamp for Breast Cancer event in 2016 at Dry Dock South. That event is our biggest fundraiser every year by far, with Brewery Bootcamp's donations covering more than 60% of our all time total haul over $100K. We are thrilled to continue this partnership this year. Here...
---
Since we started in 2015, DFP has been 100% volunteer driven. That is why we didn't shy away when one of our board members brought a Sponsorship opportunity to us. In fact, we thought we may have scared them away with our excitement 😅!After meeting with the team we quickly realized this was going to be a great, beneficial & fun partnership all around. We are happy to announce Coterie Collective Colorado as a 2022 sponsor of DFP! Here is a little more about the Coterie team, Jen, Brooke & Hannah , and why they decided to team up with us!...