• breastcancer • community • crossfit • dfp • event • money • october • raise • research • transparency • westminster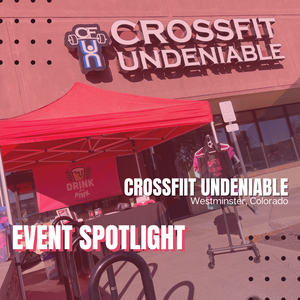 We are thrilled to share this event spotlight from our Crossfit Undeniable fundraiser this past weekend. When Spencer (owner) reached out in September, we were in full swing of our DFP events and were nervous to add something to the calendar without proper time to plan. Regardless of the time frame, we are always excited at the opportunity to raise money for Breast Cancer Research. Not surprising, the crossfit community, and specifically CrossFit Undeniable family, came together to help us raise over $700 in a 2 hour time frame! Fun anecdote: Drink for Pink followers who have been with us from...
---
• awareness • breastcancer • colorado • drinkforpink • nonprofit • research • transparency
First published: June 24th 2015. By Jeremey Duvall. DFP Co-Founder. Have you ever felt so frustrated at a situation yet powerless to change it at the same time? That's exactly how I felt in October of 2014. Like many other organizations in October, the NFL was decked out in pink for Breast Cancer Awareness month. There were pink gloves, pink jersey accents, pink banners…the list goes on. I'd never thought too much of it before. I assumed the NFL was raising quite a bit of money and giving it to a foundation somewhere that was doing something to help fight breast cancer.   Then, I stumbled...